Sage The Bambino Brushed Stainless Steel | SES450BSS
9 bar espresso machine with milk frother for Third-Wave coffee specialities

Easy to use one-touch buttons for 1 and 2 cups, steam and hot water

Powerful steam nozzle for silky micro foam, perfect for latte art

Ready to use in 3 seconds thanks to ThermoJet heating system

Easy to clean with cleaning reminder
Sage The Bambino Brushed Stainless Steel | SES450BSS
9 bar espresso machine with milk frother for Third-Wave coffee specialities

Easy to use one-touch buttons for 1 and 2 cups, steam and hot water

Powerful steam nozzle for silky micro foam, perfect for latte art

Ready to use in 3 seconds thanks to ThermoJet heating system

Easy to clean with cleaning reminder
About the item
Like professional machines, the Bambino can deliver third wave specialty coffee. This is made possible by the 4 keys formula. Delivering barista quality performance using a 54mm portafilter with 19 grams of coffee for full flavour and a powerful steam wand to create microfoam required for latte art. With a proprietary ThermoJet heating system the machine is ready to start in 3 seconds.
Features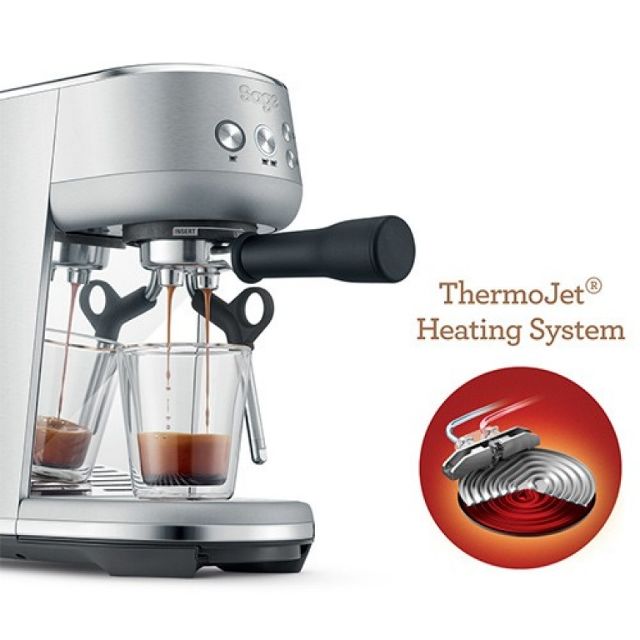 Proprietary Thermojet Heating System
The automatic steam wand allows you to adjust the milk temperature and texture to suit your taste. Delivering barista quality micro-foam that enhances the flavour of the coffee and is essential for creating latté art.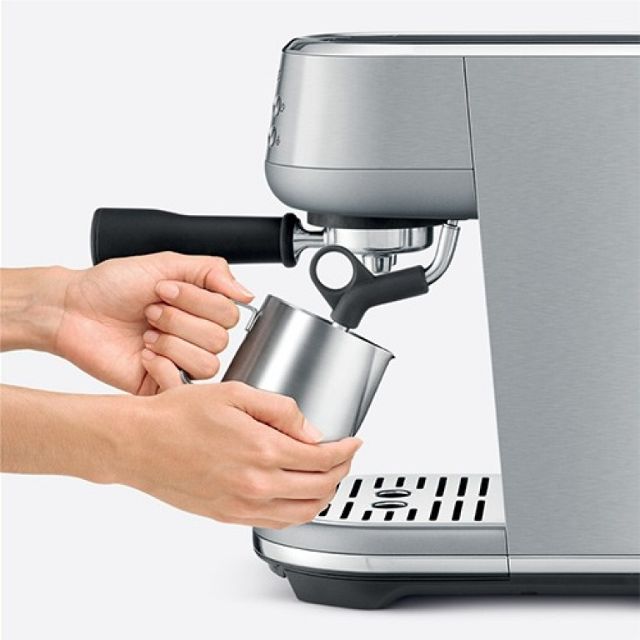 Thermojet Powered Steam Wand
Creates silky microfoam milk required for latte art. Made with powerful steam pressure at 130?C.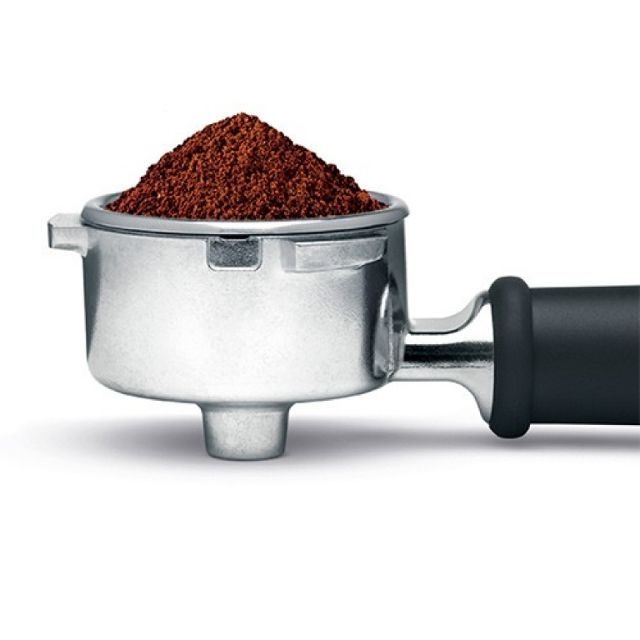 Rich Full Flavour
Full bodied coffee with rich and complex flavours is created using the ideal 19g dose delivered by a commercial style 54mm portafilter.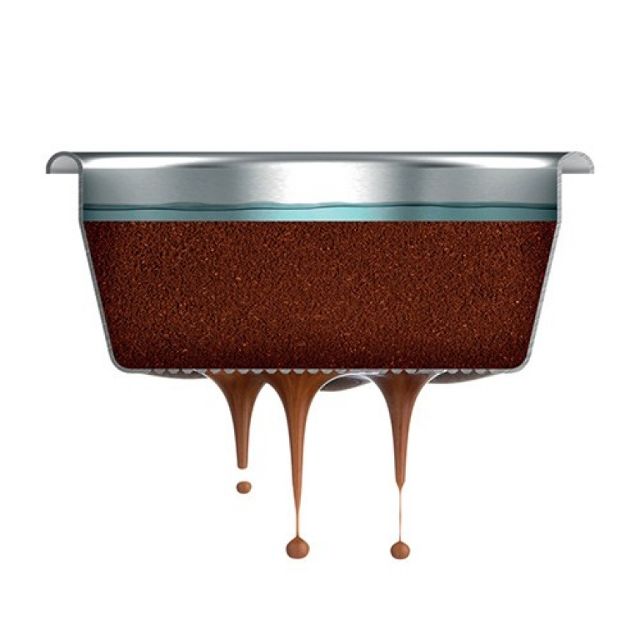 Precision Espresso Extraction
Digital Temperature Control (PID) delivers water at the exact temperature for precise extraction. Low pressure pre-infusion, followed by a high pressure 9 bar extraction process delivered via our 15 bar Italian pump.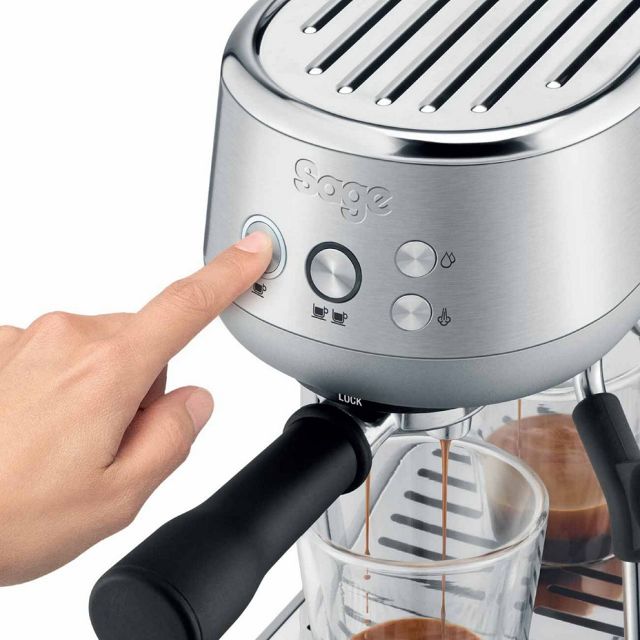 Maximum Performance, Minus Fuss
Convenient one-touch 1 & 2 cup volumetric control, steam and hot water.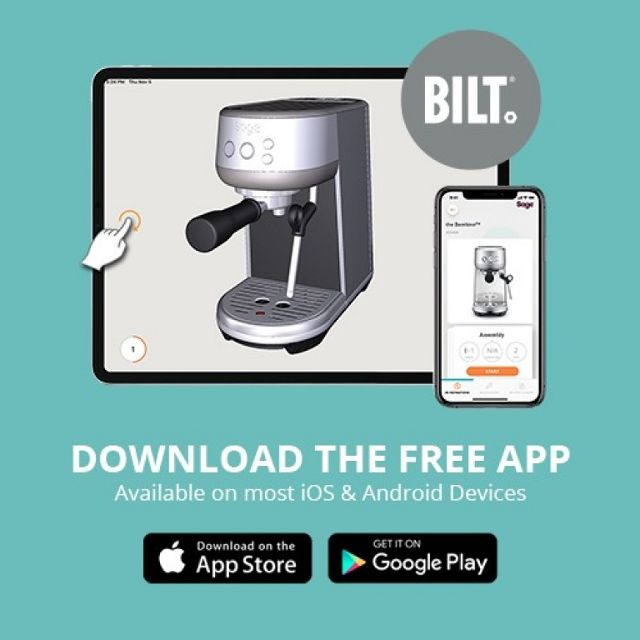 Easy Step-by Step 3D Interactive Setup
If an instruction booklet isn't your thing, we've partnered with BILT® Intelligent Instructions for a seamless and interactive product setup. Download the free app to assist in making the best third wave speciality coffee from the get go, with the Bambino™.