Russell Hobbs Legacy Kettle Cream
Features Quiet boil technology, ideal for those who value peace with their brew, reducing the boiling noise by up to 70 percent when tested against other Russell Hobbs kettles without Quiet boil technology

Rapid boil zones for easy measurability with one cup taking only 45 seconds to boil and one cup is equal to 235 ml of water

Removable, washable filter to remove impurities for a cleaner brew

360 Degree base with cord storage for easy accessibility that fits around your kitchen
Russell Hobbs Legacy Kettle Cream
Features Quiet boil technology, ideal for those who value peace with their brew, reducing the boiling noise by up to 70 percent when tested against other Russell Hobbs kettles without Quiet boil technology

Rapid boil zones for easy measurability with one cup taking only 45 seconds to boil and one cup is equal to 235 ml of water

Removable, washable filter to remove impurities for a cleaner brew

360 Degree base with cord storage for easy accessibility that fits around your kitchen
Legacy Quiet Boil Cream Kettle
---
The Legacy Cream Kettle embraces latest technology and statement design into one. With a quiet boil feature you will barely notice that the kettle is on, allowing the conversation to continue until the round is ready to be poured. The Legacy Cream Kettle acknowledges our history and is designed with compliments to the UK's first automatic kettle while making the most of modern technologies in functionality. So add a splash of colour to your kitchen counter and invite your family and friends round for a much needed get together!
---
Quiet boil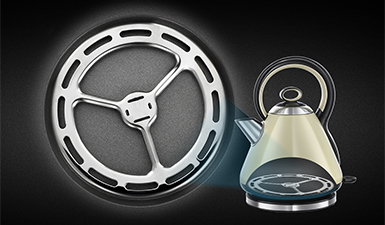 A noisy boiling kettle interrupts a heartfelt chat, a favourite song or even just your train of thought. The Legacy Collection Kettle has quiet boil technology, which makes it up to 70% quieter than your average kettle*. So don't miss out on any of the conversation and create a great pot of tea for the whole family with the Legacy Cream Kettle.
Rapid boil zones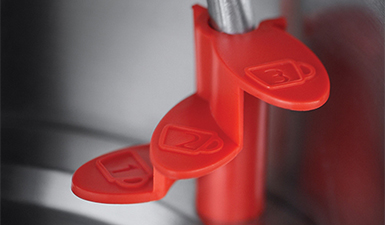 Whether you're making a cuppa for one or a pot for a few, ensure you boil just the right amount. Nobody appreciates half a cup of tea so make use of the of the rapid boil zones using the internal widget that this kettle has to offer. If you're just treating yourself to a much needed mid-morning cuppa or it's that necessary morning brew to start the day, boil it in just 45 seconds** and start your day the right way.
Perfect Pour Spout
Bring efficiency to your lifestyle as the Legacy Cream Kettle also features a perfect pour spout meaning that there is always a streamlined flow from the kettle to your cup. So pop the kettle on and invite your family and friends round for a cuppa and a catch up.